July 22, 2020 | John and Carri Holdredge
Winery News and Fun Pairings
The Tasting Room and Complimentary Shipping
For now, we have decided to wait a little while to re-open the tasting room. We are really looking forward to seeing people again, but we are still deciding the best way to make it safe and fun for everyone, and compatible with our layout - which is still a working winery before all else. So, while we are still selling wine, we just aren't able to do it in person as of yet.
We decided that since we can't host you right now, the next best thing is to continue to offer complimentary shipping, the price of which is included in any new orders of six (6) or more bottles of wine!
Wine is available for purchase online (www.holdredge.com), and a refrigerated shipping option is available. Of course, we are still providing "safe" curbside pickup at the winery by appointment, so it's been great to see people, and we have had a lot of fun doing local delivery (Gracie cannot wait to get her license!).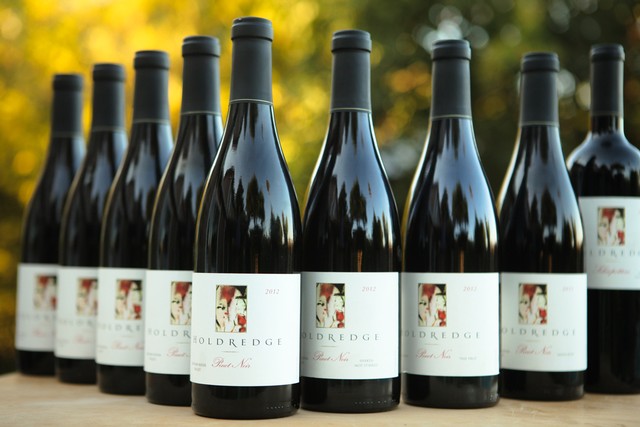 ---
The Cheese Course
Our friend Jerry suggested we offer some "cheese guidance". It was a great idea, as our own summer dinners are often some wine with bread, local cheeses, and a few garden greens with a little backyard lemon and local olive oil. Sure, I might grill the bread, melt the cheese a little, and finish it with a little crumbled bacon and caramelized onions, but I can't help myself.
We turned to our friend Kate O'Donnell, the Cheese Monger at Big John's in Healdsburg. Kate is super talented, and came up with some great pairings. Most are available nationally, but if your local specialty store doesn't have them, they should be able to recommend something similar.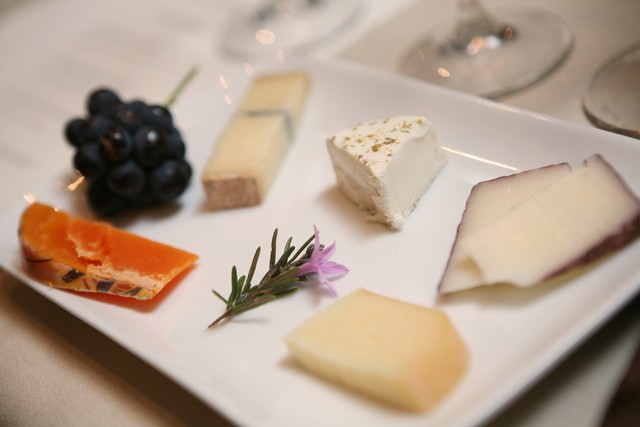 2018 Pratt-Sexton Sonoma Coast Pinot Noir:
Artikass "Hay There!" (a Gouda with truffles from the Netherlands); Point Reyes Cheese Co. "Toma" (cow cheese creamy, buttery with a little zip to finish); and Cypress Grove "Humboldt Fog", (a soft goat cheese; they also make a "Truffle Tremor" which is similar to the Fog, but has truffles. It's another great pairing, and we sometimes use it in a potato gratin).
2018 Strawberry Fields Russian River Pinot Noir:
"P'tit Basque" (widely available, a hand-made sheep's milk cheese from the Pyrenees;
Jeffs' Select Gouda (turns out there are two "Jeffs", and they make incredible Gouda); and
"Poets and Writers of Ireland" aged Irish Cheddar (a personal favorite).
2018 Three Sisters Vineyard Fort Ross/Seaview Pinot Noir:
Jasper Hills Farm (Vermont) "Cabot Clothbound" Cheddar; Bucheron (a goat cheese from the Loire Valley- many producers); and Gruyere- Kate said pick your favorite.
*Like wine, cheese is a matter of taste and preference.
We've had a lot of fun trying all these; if you asked for our favorite, we'd probably say we trend toward soft goat cheeses, although the "Hay There" is pretty popular in our home right now. Bon appetite!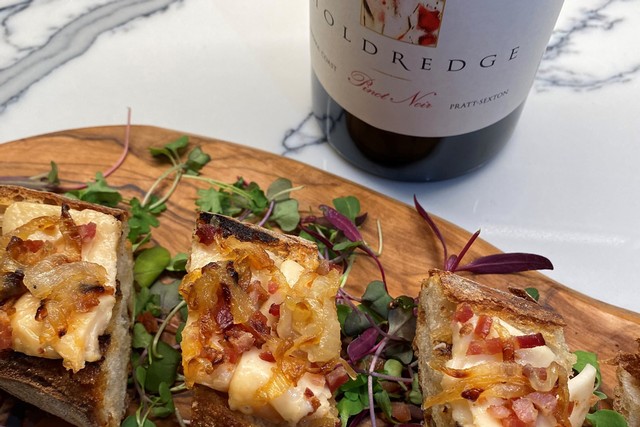 Coming Soon...
We have some great news about our wines that we'll be sharing later this summer. Stay tuned, and in the meantime have a great and safe summer.
John and Carri