2018 Holdredge Three Sisters Vineyard Fort Ross- Seaview Pinot Noir -95 points

---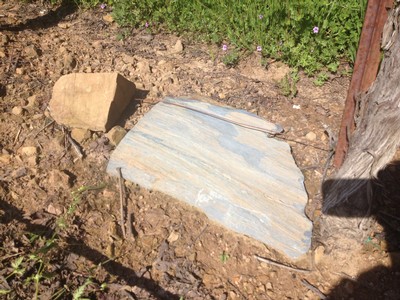 The Place
The "Three Sisters" Vineyard sits at the very top of the second ridge in from the Pacific Ocean, approximately 1260 feet above sea level in the "Fort Ross-Seaview" appellation. To describe the surrounding terrain as "rugged", or the site as "remote", doesn't really begin to even capture it. The vineyard is located on "Bohan-Dillon" Road, which is the site of a tiny handful of iconic "true" Sonoma Coast vineyards, including Marcassin, Seaview, and Blue Slide. Surrounded by steep slopes and forests of unrelenting beauty, the vineyard has a voice quite unlike any of the others we work with, even in the Sonoma Coast.
The soils are "Josephine" series soils, which are the residue of sedimentary and igneous rocks. They are typically found on ridgetops and slopes (most commonly steeper slopes) and are underlain by tilted slate and shale. The first time I walked the vineyard, I literally stumbled across a huge slab of slate; and that is the kind of thing that gets a winemaker's pulse racing (second only to the friendly rattlesnakes who find that lying underneath is a cool way to spend the afternoon!).
Aside from the empirical aspects of this very special place, the growers, like our other growers, are people I genuinely care for and respect. In this instance, they are Lee Martinelli Jr. and his wife Pam, whose farming roots in this county go a long way back. In fact, Lee's great-grandfather grew up on the ranch, rode a horse to school, and ran sheep there for many years. I love just walking the vineyard and enjoying the spectacular views, and reveling in the feel of the place. It took me almost a dozen years to convince Lee and Pam to sell me fruit from this special vineyard, and we are honored to be able to include it in our portfolio of wines.
The Wine
This has been the last pick for us since we began working with the Martinelli's, and it was in 2018. For a number of reasons, including elevation, soil, and especially the drainage, we felt this fruit could remain on the vine through the rains, and then develop a lot more. My feeling was the rainwater would move through these rocky soils too quickly to have any major impacts. I'll admit that by the fourth day of rain, I was questioning myself, but the numbers didn't move significantly from the rain. We ended up letting it hang for a couple of weeks after that, and the evolution of the grapes confirmed our belief.
I'm beguiled by this one- not just for its elegance, or the ripe strawberry and black cherry flavor components, or for its richness (a word which seems to describe the character of the aromatics as much as the flavors), or even for the acid - which has a glorious precision about it. It's really this note of crushed flowers that just draws me in. We've made plenty of Pinots with floral notes- but this isn't one of rose petal or violets- it's completely different- it's the smell of fresh crushed flowers and it's beautiful.
What's fun about this is that even though it has the depth and structure to pair with rich foods with bold flavors (Rack of Lamb is a smashing pairing), we had it (to write these notes) with a selection of cheeses with a little of our own lavender-orange blossom honey drizzled on a couple of them, and it was wonderful. This one is delicious now, a little decanting for the next few months won't hurt, but I think if you are the patient sort, you'll be able to enjoy these for a good while. If such things matter to you (as they do to me), Carri says it's her favorite wine we've made from here. 120 cases made Drink now to 2027.
Wine Specs
Appellation
Fort Ross - Seaview