About Us
---
John Holdredge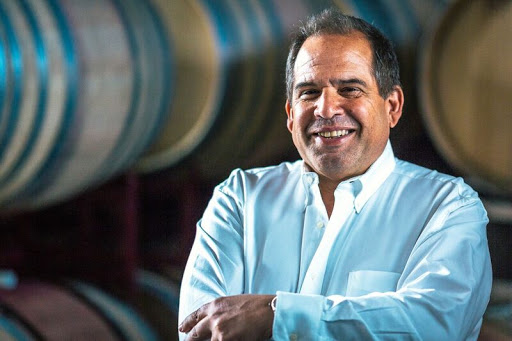 John was born and raised in Michigan. He left at age 17 and spent the better part of five years traveling all over the world, working many different jobs around the world, during which time he developed a love of wine. He wound up in California by way of a car that broke down, and found Sonoma County by serendipity.
John learned to make wine the old -fashioned way- by making it with friends. In 1995, he bought a property with a small Syrah vineyard on it. At that time, there wasn't much Syrah planted in the Russian River Valley. Some of the grapes were sold, but he also made some into wine himself.
His friends insisted that his wines were better than those made from the grapes he grew and sold to others, so in 2001 he and Carri took the plunge and jumped in with both feet. The "plan" was to work with the grapes John knew best- Zinfandel and Syrah. But that year renowned winegrower Sara Lee Kunde offered to sell some Pinot Noir to John. Pinot was less readily available then, and while John loved drinking Pinot he had never made one in his life. The Zinfandel and Syrah did well, but the Pinot took off with a boom. John now works with 14 different Pinot vineyards, but makes no Zinfandel or Syrah.
Outside of wine, John is passionate about cooking, music, gardening, film, books, and of course, the SF Giants, 49ers and the Golden State Warriors. He is a past Director and Past President of the Russian River Valley Winegrowers, and a Past Director and Board Chairman of the Russian River Pinot Noir Forum.
Carri Holdredge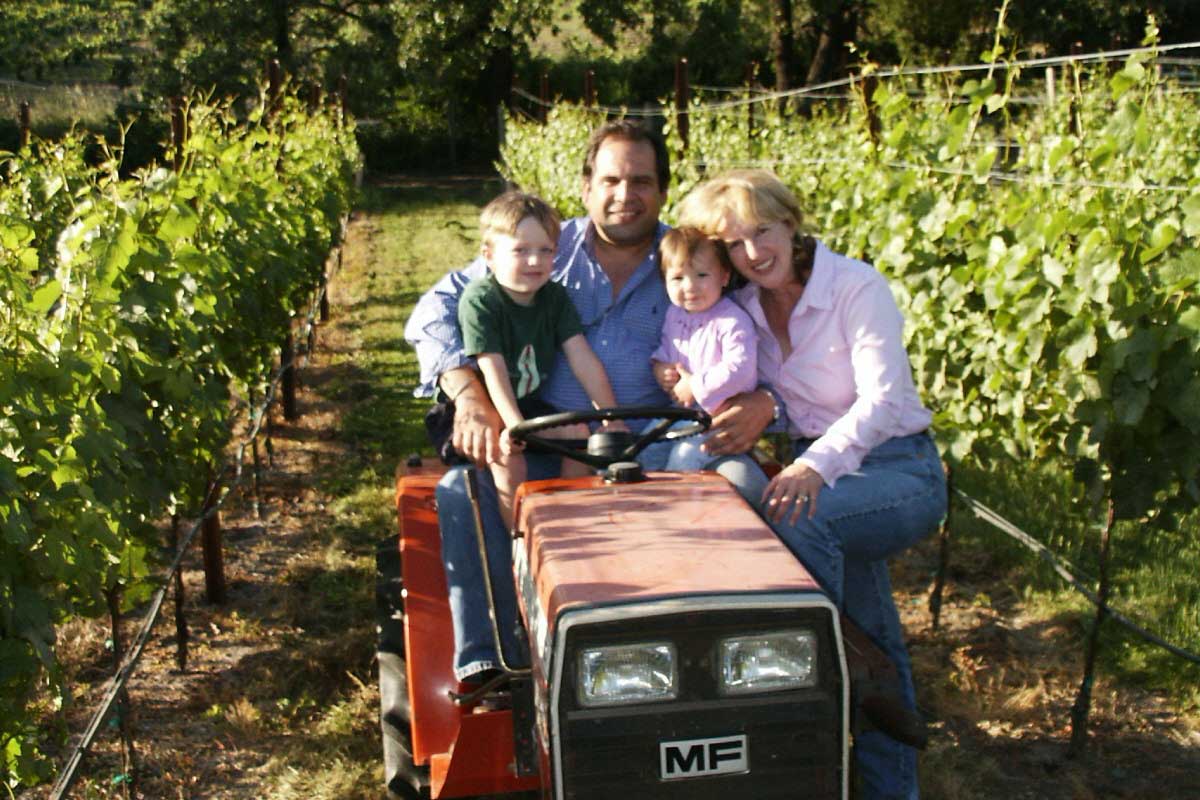 Carri was born and raised in the San Fernando Valley of Southern CA, into a family of professional artists. She first came to Sonoma County in the early 1980s, where she attended Sonoma State University, graduating with a degree in marketing and economics. She then began a 15-year career in the consumer software industry, working as a sales and business development director for a handful of companies, including Broderbund Software, MCA Universal, and Virgin Sound & Vision.
Carri has always had a passion for fine food, and developed a great love of wine early in her adult years. After meeting John (and becoming engaged), she moved back to Sonoma County in 1997. As a former city girl, she immediately fell in love with the vineyard, and took an active role in farming the grapes, and making wine at their country home.
Carri was active in getting John to start the winery, and plays a critical role in the winery. While she leaves the day to day winemaking to John, she is instrumental in the final approval of every wine. John swears that of the two of them, she has the better palate. As he tells it, when they do a bench trial of various compositions of a given wine to determine which version to bottle, Carri always nails the "best" one, and even if he disagrees, when he goes back and re-tastes them, she is always right. No wine is bottled without her approval!
Carri focuses on sales and business management of the winery. In addition, she serves on the Board of Directors for the Russian River Wine Road, is active in her children's schools, and in community affairs. Her interests include golf, hiking, and enjoying the seasonal bounty of Sonoma County.