Spinach Leaves with Grapefruit Vinaigrette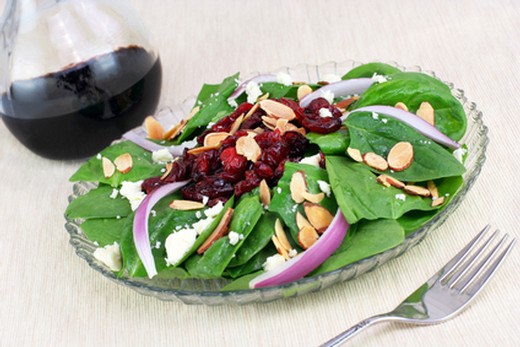 Recipe Date:
November 5, 2014
Measurements:
Imperial (US)
Ingredients
2 small bunches of Fresh Organic Spinach
1/2 small shallot, finely sliced
1/3 cup Feta cheese (we prefer French)
3 cups fresh squeezed grapefruit juice
dash of salt and pepper
Directions
Clean the spinach. Slice the shallot and add the spinach leaves. Crumble the Feta cheese over the spinach. The vinaigrette is a matter of emulsifying the oil and citric, adjusting to taste.
Toss the spinach, shallots and Feta. Drizzle a small portion of the vinaigrette over the spinach and toss lightly. Add more vinaigrette as needed, salt & pepper to taste (you can add a touch of honey if you want a bit of sweetness).