Root Vegetable Hash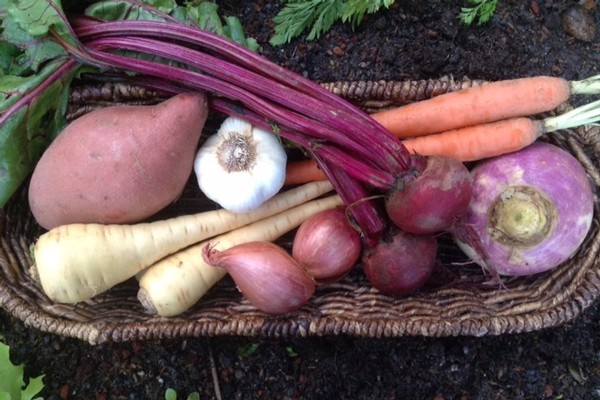 Recipe Date:
December 3, 2014
Measurements:
Imperial (US)
Ingredients
4 slices of bacon
2 carrots
1 rutabanga (or a turnip, parsnip, or sweet potato)
2 large shallots
2 cloves of garlic
1 1/2 tsps fresh thyme
salt & pepper to taste
Directions
Peel and blanch the rutabaga, then the carrots, and finish with the beets (seperately so the color doesn't bleed into the other veggies- finishing with the carrots and then the beets). Chill the veggies for a couple hours.
Dice the root vegetables and shallots into small pieces, and mice the garlic. Cut bacon into pieces 1/2 inch wide, and cook over medium-low heat until rendered. Remove the bacon, bring up the heat and add the root vegetables, searing quickly over high heat. Just before they are finished, add the minced garlic and thyme. Toss th bacon in at the last moment, and if you like a small splash of Pinot to bring up the browned bits. Add salt & pepper to taste (bacon adds a good dose of sodium).