2021 Holdredge Three Sisters Vineyard Fort Ross-Seaview Pinot Noir

---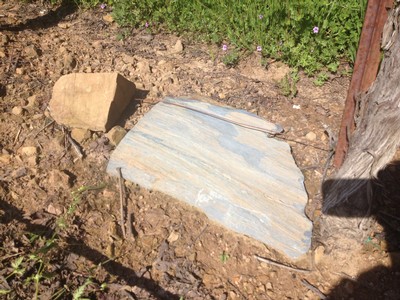 The Place
The "Three Sisters" Vineyard sits at the very top of the second ridge in from the Pacific Ocean, approximately 1260 feet above sea level in the "Fort Ross-Seaview" appellation. To describe the surrounding terrain as "rugged", or the site as "remote", doesn't really begin to even capture it. The vineyard is located on "Bohan-Dillon" Road, which is the site of a tiny handful of iconic "true" Sonoma Coast vineyards, including Marcassin, Seaview, and Blue Slide. Surrounded by steep slopes and forests of unrelenting beauty, the vineyard has a voice quite unlike any of the others we work with, even in the Sonoma Coast.
The soils are "Josephine" series soils, which are the residue of sedimentary and igneous rocks. They are typically found on ridgetops and slopes (most commonly steeper slopes) and are underlain by tilted slate and shale. The first time I walked the vineyard, I literally stumbled across a huge slab of slate; and that is the kind of thing that gets a winemaker's pulse racing (second only to the friendly rattlesnakes who find that lying underneath is a cool way to spend the afternoon!).
Aside from the empirical aspects of this very special place, the growers, like our other growers, are people I genuinely care for and respect. In this instance, they are Lee Martinelli Jr. and his wife Pam, whose farming roots in this county go a long way back. In fact, Lee's great-grandfather grew up on the ranch, rode a horse to school, and ran sheep there for many years. I love just walking the vineyard and enjoying the spectacular views, and reveling in the feel of the place. It took me almost a dozen years to convince Lee and Pam to sell me fruit from this special vineyard, and we are honored to be able to include it in our portfolio of wines.
The Wine
All winemakers have to accept a certain level of risk; "safe" strategies can result in "safe" wines. Not that there's anything wrong with that, but if you hope to find the best of a place, sometimes you need to just say the heck with it (or some similar euphemism) and throw your stones on the table. Such was the case with the 2021 Three Sisters, which, as has happened many times, I kept waiting to harvest because I just didn't feel the vineyard was "telling me" to pick. In October, we had significant rain forecast, but I still hadn't heard "that voice". So, I chose to wait, and was glad I did; we got some steady winds that dried things out after the rains, and great weather followed. I clearly remember the day I walked the vineyard and heard it say "it's time". I've made plenty of mistakes over the years, but not choosing the "safe" route by picking this vineyard before I heard "the voice" was not one of them.
There is a lot of emotion in this wine; it just conveys a quiet power, as does the Pacific Ocean, located only a couple miles to the west. Maybe that's a coincidence, maybe not. Aromatically, there is plenty of red fruit and a floral note (darker than one might expect given the red fruit), but it also has a rather exotic spice note and an overall vibrancy that cries out for food. I hate to ignore a cry for food (or skip a meal) and our first bottle paired wonderfully with a mushroom ragout over polenta, and a few nights later I really loved how those spice notes worked with a Turmeric/Asian 5 Spice roasted chicken. I'd decant it for now and over the next 6-8 months, but after that, I'd just pop and pour; I think it will develop in the bottle for a solid decade. Carri loves it, which for me is all that matters; as I've said many times, I really make these wines for her. Only 127 cases made.
Wine Specs
Appellation
Fort Ross - Seaview