2019 Holdredge Three Sisters Vineyard Fort Ross-Seaview Pinot Noir - 95 points

---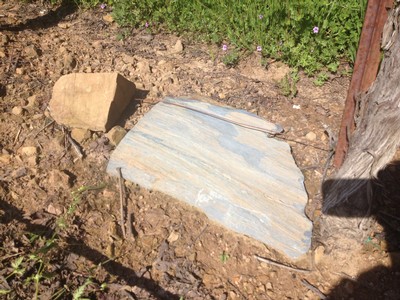 The Place
The "Three Sisters" Vineyard sits at the very top of the second ridge in from the Pacific Ocean, approximately 1260 feet above sea level in the "Fort Ross-Seaview" appellation. To describe the surrounding terrain as "rugged", or the site as "remote", doesn't really begin to even capture it. The vineyard is located on "Bohan-Dillon" Road, which is the site of a tiny handful of iconic "true" Sonoma Coast vineyards, including Marcassin, Seaview, and Blue Slide. Surrounded by steep slopes and forests of unrelenting beauty, the vineyard has a voice quite unlike any of the others we work with, even in the Sonoma Coast.
The soils are "Josephine" series soils, which are the residue of sedimentary and igneous rocks. They are typically found on ridgetops and slopes (most commonly steeper slopes) and are underlain by tilted slate and shale. The first time I walked the vineyard, I literally stumbled across a huge slab of slate; and that is the kind of thing that gets a winemaker's pulse racing (second only to the friendly rattlesnakes who find that lying underneath is a cool way to spend the afternoon!).
Aside from the empirical aspects of this very special place, the growers, like our other growers, are people I genuinely care for and respect. In this instance, they are Lee Martinelli Jr. and his wife Pam, whose farming roots in this county go a long way back. In fact, Lee's great-grandfather grew up on the ranch, rode a horse to school, and ran sheep there for many years. I love just walking the vineyard and enjoying the spectacular views, and reveling in the feel of the place. It took me almost a dozen years to convince Lee and Pam to sell me fruit from this special vineyard, and we are honored to be able to include it in our portfolio of wines.
The Wine
This one hung around on the vines for a while - I've forgotten the number of times I drove to that vineyard in 2019, but the fruit just seemed nonplussed by the advancing season, and equally indifferent to my personal desire to pick it. But winemaking teaches patience, and finally, after every other vineyard we use was picked, I drove up expecting the status quo, but it was like someone had flipped a switch; the flavors seemed to have just jumped off the charts. I still don't understand it, there hadn't been any significant weather event (like heat), and it had only been a few days, but I guess Mother Nature had decided it was time.
In the cellar, this was one of those wines that can seduce a winemaker into wanting to make more wine; it just seemed to want to make itself, and I was happy to let it do so. Probably the single biggest challenge was that it had a very long cold soak (almost 11 days) after which it wanted to ferment quite quickly and a little warmer than I prefer (which is not uncommon with wild yeast ferments after a long cold soak). So, we did have to help it restrain itself a little, which really wasn't a big deal at all. After 18 days on the skins it was dry enough that I'd normally press it, but I felt we could get a little more out of it, so we sealed up the fermenters and did an extended maceration for another week.
The resulting wine, for me, evokes the depth and emotion of the nearby Pacific. The flavor profile is the red fruit you'd expect, but they are eclipsed by floral notes. I love Pinots with floral notes- and this has a dominant note of rose petals. But what pulls me in most is a note of tea, which I also adore in Pinot, but it somehow evokes a vague memory of an orange pekoe tea I had during my childhood. It's pretty beguiling.
Last night, we had a little grilled rack of lamb with Chanterelles, and it may have been the best pairing I've ever enjoyed with a wine from this place. It is ready to go right now, but I think it's easily got another 10 years of really interesting development ahead of it.
Drink now to 2031. 126 cases made. 95 Points Wine Enthusiast; 94 points Jeb Dunnuck
Wine Specs
Appellation
Fort Ross - Seaview