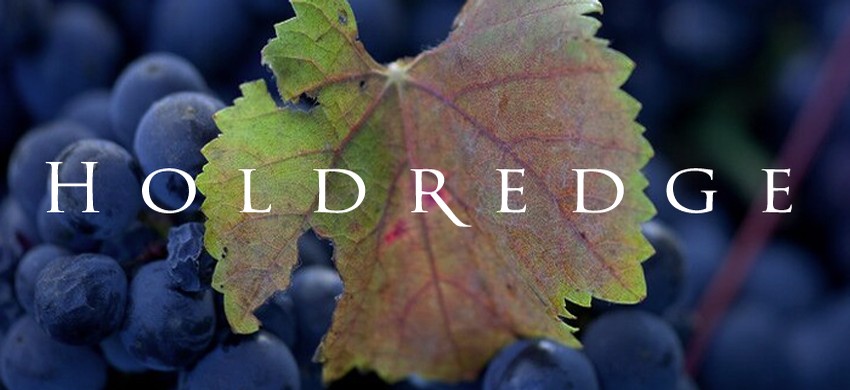 Wine Club – December 2016
We're privileged to release the first of our 2015 wines. The emotion of the 2015 vintage was incredible- by which I mean how it felt to work the harvest. You know how a lingering sunset with vivid colors can draw you in to the point it seems to just flow though you? That was the emotion of 2015. This shipment includes two wines from 2015, and we love them both. We are also including one of the last of our 2014s; a wine we always love, and it is a graceful expression of its place.

With the arrival of December and its shorter days and winter weather, we find ourselves beginning to reflect upon the past year and planning for the next one. We'll be making some great meals in the coming weeks, and drinking some great wines with friends, and we'll remain aware how fortunate we are to be able to share those moments with friends and family- because that's what life is about. We hope you have a fantastic holiday season, and as always, we're honored that our wines can grace your table.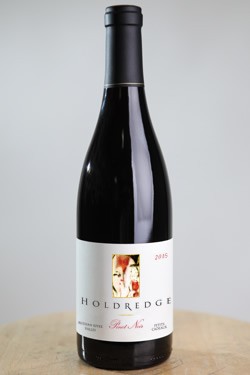 NEW RELEASE
Holdredge 2015 "Petits Cadeaux" Russian River Valley Pinot Noir
Only 98 cases made.
$50/btl (Club Price: $42.50)
You likely know the story of this wine- the "little gifts" are the tiny clusters, tiny berries and huge flavors that come from a clone of Pinot grown on the "Laguna Bench" above the Santa Rosa plain. The small berries mean a lower ratio of juice to skin, which in turn leads to a wine with more structure- because the skins are where all the goodness lies. This wine is grown by two good friends of mine, whom I consider being amongst the best growers around; and their care and attention in the vineyard makes our job a lot easier.

This vintage delivers in a big way. Black fruit dominates the wine; it is the rich full powerful wine this place produces, and magnified by the tiny berries. It's capable of pairing with the heaviest dishes of winter; I personally love it with Cassoulet. I think it is more approachable than the 2014 was at this stage, and while I would decant it the near term, it has the potential to go 6-8 more years. In case you're wondering, we included a gift bag with one of the bottles because we figure everyone needs to keep a "little gift" handy to take to a holiday party!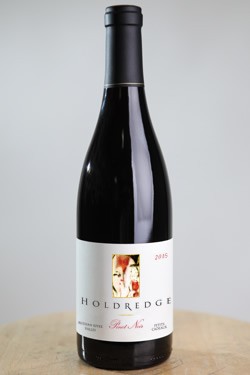 NEW RELEASE
Holdredge 2015 "Indigo Dreams" Russian River Valley Pinot Noir
Ultra limited. Only 50 cases made.
$50/btl (Club Price: $42.50)
When I first made this wine, I was completely unprepared for how much people would love it. Stylistically it was far riper and bigger in presence than we strive for; and yet, not only did our customers love it, so did we. The 2015 follows the previous vintages in this regard, and although we only made a tiny amount, it carries the same voice. This is a "winter" wine if ever there was- perfect for one of those nights you want to hunker down with a good bottle in front of a roaring fire and let the world go on its way.

Like the Cadeaux, this will work with the biggest dishes. But for me, a little warm crusty French bread with some soft cheese lightly toasted under the broiler, and this wine is about as perfect a match as I could want. If you are a fan of this wine, order any additional bottles sooner than later- we don't expect it to be available long. It'll offer optimum drinking for the next 4-6 years.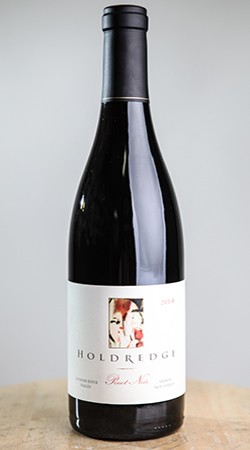 NEW RELEASE
Holdredge 2014 "Shaken Not Stirred" Russian River Valley Pinot Noir
Only 92 cases made.
$45/btl (Club Price: $38.25)
Pinot is a grape with many voices, and this wine offers a very nice contrast to the other two wines in this shipment; it is on the light, pretty, and more delicate end of the spectrum. Where the other two are all about power, this one is entirely about grace. It is a single-clone Pinot, made entirely from the "Martini" clone (hence the name). We've worked with this vineyard for a while, and it has always made a red fruit driven wine, brighter cherries, cranberries and raspberries, with notes of baking spices and sandalwood.

This year is no exception to that flavor profile, although it is a slightly more delicate and restrained wine. It'll pair perfectly with seafood based dishes, things like salmon, halibut, or shellfish are ideal- and the simpler the preparation, the better. And yet, it can go with richer foods- I had it with shrimp Newberg (old school!) and it absolutely rocked. I'd definitely decant it now, and it should be best over the next 7-8 years.

Cheers!
John & Carri Holdredge